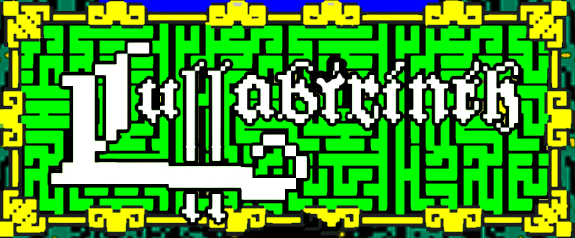 Lullabyrinth - Cursed Edition
Sophie cleaned her glasses and now she can see better.
---
This week was dedicated for making more clear battles possible and removing complex parts.
Sophie now is able to analyze the enemy and seeing his skills in every phase (one at time obviously, he can't see if the enemy has other phases other ways and the pattern) and other informations, like Battle Styles, Attack value, MP Costs and what the skills are doing.
On the Jam version and the Alpha you just fight a bit randomly, analyzing everything by trial and error, but now with a more player-oriented difficulty and balancement and with the necessary details, it's more easier for me as the game developer and for the game telling you: "it's your fault" and not the opposite if you do some mistakes, but without being too hard. Just replay the fight or reassemble the skills you have.
This week was the birth and death of the Target System, which probably will be reutilized in an another game, while Lullabyrinth will have interchangeable skills instead of slots because it was too easy making builds dedicated to one single moves and then spamming it for winning, but I didn't want this for Lullabyrinth and so…now you will have 16 skills to use (17 if we can include Scan. On my free time, I am fixing them, other than level designing the Lullabyrinth and it's obstacles and rewards) and 4 passives upgradable once (along with Scan!).
I realized a in-game version of the complete Lullabyrinth (just a prototype) and next week we will talk about a Labyrinth made with 64 maps, if it's doable and great or…if it was a bad idea.
Thank you for your time and thanks for everyone which is helping me grow as a developer and making this project better and real.
Files
Lullabyrinth - Alpha.zip
138 MB
Nov 19, 2022
Get Lullabyrinth - Cursed Edition